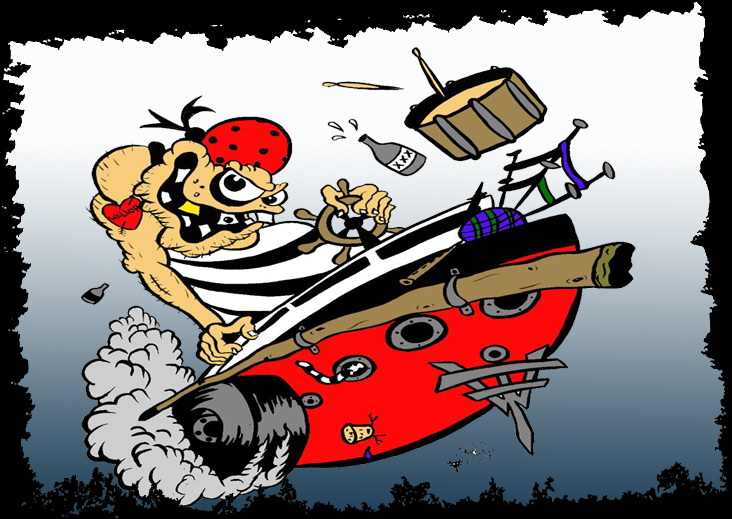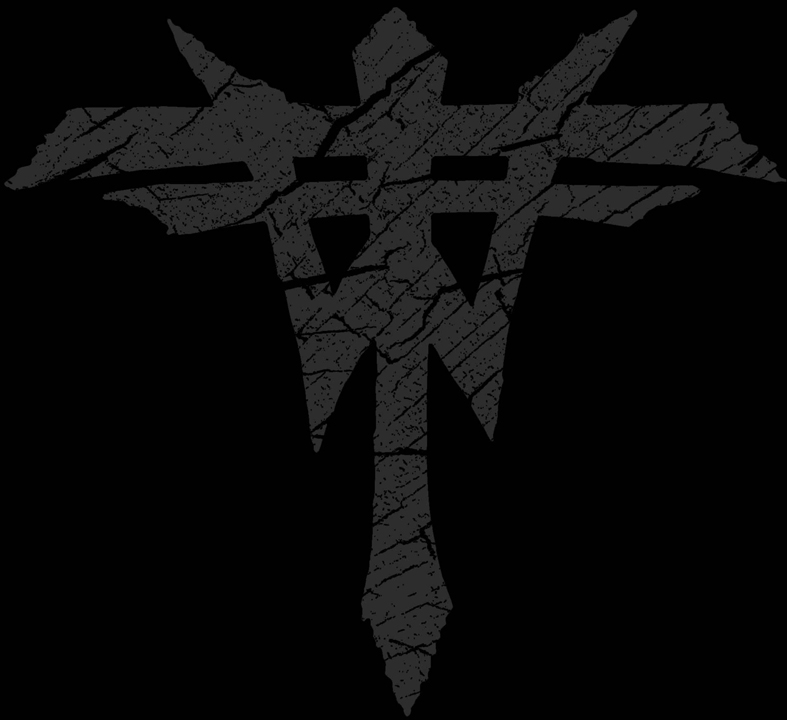 All aboard for some Wicked Fun!
Thats right! We're pullin' up anchor and setting sail from the pirates den of Las Vegas, across the uncharted blacktop ribbon, to the shores of the great Salt Lake!
We're lookin' for a hearty crew to join us on this adventure, and we think maybe that's you!
Here's what you'll be signin' up for...
Wednesday night, June 7th, 2017, it all starts in Las Vegas with a welcome featuring the Tinkers (and more). Don't worry if you party too hard, because we are gonna put you up at the Golden Nugget to sleep it off!
(or grab a cab to Frankies Tiki Room... who are we to judge!)

Then Thursday morning we all board the S.S Wicked, and shove off for a journey through an ancient sea bed, filled with madness, music, movies, mayhem... who knows? A bus load of Wicked Tinkers, Tinker fans, and musical instruments... What could go wrong? And don't worry if ya get thirsty, "beverages" will be available for a modest charge (bring cash!)

Once we make port, if we have made good time, we'll cap off the night with a night cap with the Raddison Hotel Managers special happy hour! How happy? Free Drinks!

Friday is shore leave. You get to relax by the pool, take a soak in the hot tub, nurse your hangover, start a new one... what ever. Or, head downtown for some afternoon bar hopping! But don't get too relaxed, 'cause Friday night you're off to the fair grounds for a concert with Men of Worth, Molly's Revenge, and of course, the Wicked Tinkers!

Saturday, use your VIP Pass to check out the Salt Lake City Highland games, listen to the bands, shop, and then lunch at the VIP tent is on us! Then, Saturday night is the Tattoo.

Sunday, we do it all again!

Monday is the regret cruise, where you can reflect on the mayhem you caused. You know what you did! But it's ok, we'll help you forget! Monday evening, you walk the plank in Las Vegas, and we're done with ya... Till next time, that is!

So here's the deal: you can come by yourself, and don't worry, you're gonna make some friends. But, if you bring accomplices, you can save a bundle!

No matter which you choose, you get..

5 nights accommodation
The concert(s)
The "cruise" from Vegas to SLC and back
VIP pass for the games for Friday, Saturday and Sunday
Lunch on Saturday and Sunday
Snacks and water/soda available in the VIP tent both days
Priority seating at all games activities (except dancers)
A commemorative Utah Scottish Games Tee-Shirt
A Wicked hangover! (optional)
Some fuzzy memories
and on Monday, if we did it right, a vague sense of unease...
but, you'll have the shirt, and a neat lanyard to prove it all happened...
Maybe more!
Please specify Tee-Shirt size. These will be std. Mens style tee-shirts.
Sizes:
Sm, Med, Lg, XL, 2Xl

21 and over only!

Wicked Cruise for one.
Five days, one person, single room.
$845


Wicked Cruise for couple (or two very close friends).
Five days, single room (share a bed)
$1200 total
($600 each, saves $245 each!)


Wicked Cruise for two.
Hey, we're friends, but not that close...
Two people, five days, one room, two beds.
$1225 total
($612.50 each, saves $232.50 each!)


Wicked Cruise for three.
A "couple" and their friend.
Three people, five days, two beds. How you work it out is your business...
$1575 total
($525 each, saves $310 each!)


Wicked Cruise for four.
Four people, five days, two beds, no questions asked...
$1970 total
($493.50 each, sves $350 each!)


Book now! Seating is limited!

Questions? Check out the FAQs

Oh, yeah, the small print...

By booking the wicked land cruise, you certify that you are over 21, and you agree to hold harmless the Wicked Tinkers, it's members, agents and/or associated individuals for any loss, damage, or injury of any kind, resulting from or in anyway associated with your participation in the event. Transportation to and from Las Vegas is the participants responsibility. You will need a valid I.D, such as a drivers license, and a credit card (for incidentals) to check into the hotel. The Wicked Tinkers, it's members, agents and/or associated individuals are not responsible for these holds, or the duration of the hold, or any charges incurred while at the hotel(s). Local transportation is also the participants responsibility, as well as any associated charges. with the exception of the two meals, snacks and beverages provided at the VIP tent on Saturday and Sunday, all other meals and gratuities are the participants responsibility. Additional terms and conditions may apply. By purchasing a ticket, you understand and acknowledge that in order to participate, and before participating, you will be required to sign a waiver to the effect of the statement above. If for some reason, such as lack of bookings, the trip is cancled, you will be fully refunded. No glass containers allowed on the cruise.