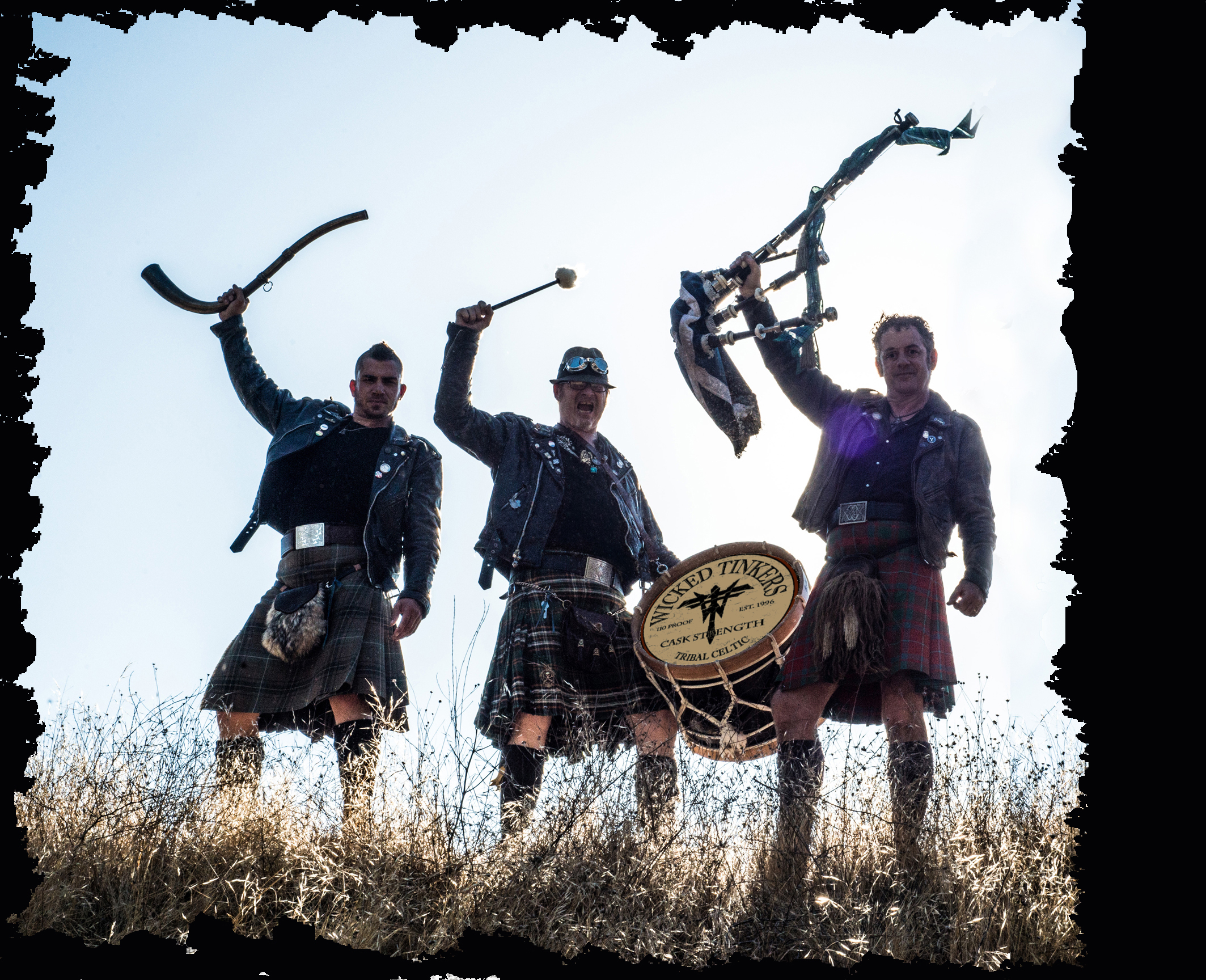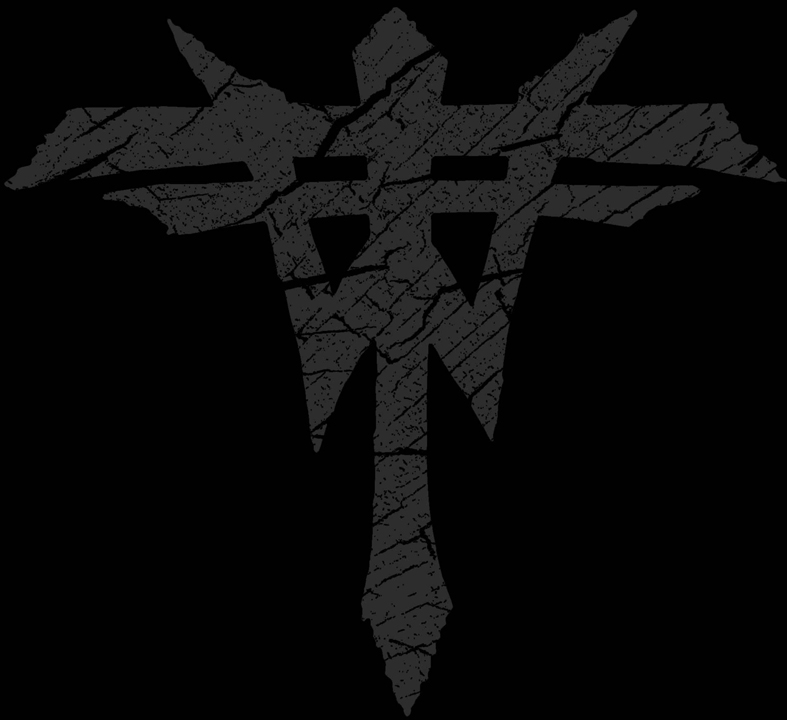 Banger For Breakfast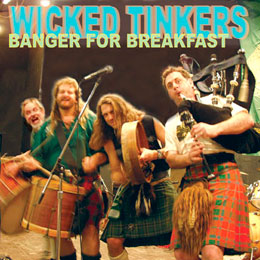 BANGER FOR BREAKFAST
Wicked Tinker's fourth attempt at music recording. It's live and raw – like you'll usually find us at the Scottish Highland Games. "Banger" originally started out with 60 hours of music recorded live across the country. We whittled it down to a couple hours of our greatest hits. This first of two CDs, is a bunch of favorites snatched from our three previous releases, with ten new tunes thrown in to boot. All this in one tribal-thumping CD. You'll find your body moving against your consent.
Back To Merchandise page

For more detailed album information, visit the Discography Page
Track 1. Huge Ross
Track 2. Jigs & Reels
Track 3. Those Marching O'Neills'
Track 4. Caber Feidh
Track 5. Danny Boy
Track 6. WICKED TINKERS-
COMPULSIVE! (Banter)
Track 7. Belly Dance &
Hornpipes/Mazurka
Track 8. Just Some Jigs
Track 9. Harrys Hornpipes
Track 10. Athol Highlanders
Track 11. Slip Jig Set
Track 12. Seal set
sold out!
Track 13. "PIPER'S LUNG" Rant
Track 14. Hornpipe/jig set
Track 15. Amazing Grace, Scotland
the Brave, Black Bear
Track 16. "RED HOT METAL" Blether
Track 17. Hammered
Track 18. Jam with Men of Worth
Track 19. "SORTING HAT" Patter
Track 20. The Pumpkin's Fancy
Track 21. Wallop the Cat
Track 22. Bog